Sister City of Owen Sound, Ontario, Canada
To add this page to your IE "Favorites" - Click Here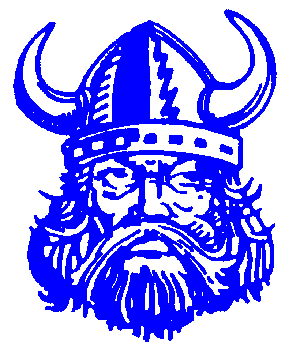 Favorite Bumper Sticker:
If God wasn't a Miamisburg Viking fan, why is the sky blue and white?
2017 Varsity Football Schedule
| | | | | |
| --- | --- | --- | --- | --- |
| Date | Opponent | Place | Time | Win/Loss |
| Aug 25 | Northwest (Middle School Night) | Home | 7:00 | W 54-24 |
| Sept 1 | Chaminade-Julienne | Away | 7:00 | W 48-25 |
| 8 | Loveland (Elementary, 8th Grade Band and Color Guard Night) | Home | 7:00 | W 41-6 |
| 15 | Wayne | Away | 7:00 | L 56-28 |
| 22 | Troy | Home | 7:00 | L 31-21 |
| 29 | Fairmont | Away | 7:00 | L 28-26 |
| Oct 6 | Springboro | Home | 7:00 | L 66-56 |
| 13 | Lebanon | Home | 7:00 | W 24-13 |
| 20 | Beavercreek | Away | 7:00 | L 21-0 |
| 27 | Northmont | Away | 7:00 | L 49-28 |

Some Important Miamisburg Telephone Numbers


Maps


Search This Site
Miamisburg Businesses and Organizations on the Internet


AAMCO

Absolute Music

ACMG, Inc.

Area Lodgings

The Art of History

Arthur Murray Dayton Dance Studio

Ascent Solutions, Inc.

A Taste Of Wine

AutoZone

Avery Dennison, formerly Paxar

AVM, Inc.

Barge, Waggoner, Sumner, and Cannon, Inc.

Bass, Inc.

Bell Funeral Services

Beyond Basic Nutrition

Big Hill Realty

BounceU

Boy Scouts of America - Miami Valley Council | Local Troop 103


Bullwinkles Top Hat Bistro

BusinessPlans, Incorporated - Your Employee Benefits Specialist!

buyCastings.com

C. L. Haines & Company, Inc. Real Estate Appraisal Services

Captains' Outrageous Pirate Show

Centerville Cinemas

Chakeres Kettering Cinemas

Children's Medical Center

Chisano Marketing Communications

Church's Flower Shop

Cinnamon Hearts Patterns

Coldwell Banker

Collins Real Estate Services

Com-net Software Specialists, Inc.

CompUSA | Miamisburg CompUSA Info


Conifers Apartments

Coupon Jim

Cub Foods

CVS

Cycolor

Danberry Dollar Saver South Dayton Cinemas

Daycad

Dayco

Dayton Area Pagans Network

Dayton Art Institute

Dayton Daily News

Dayton Daily News Special Miamisburg Section

Dayton Mall

Dayton Software

Daytronic

Dayton General Systems

Dayton Mall Cinemas

Dick's Sporting Goods

Domino's Pizza

DreamCoach Limousines

Ed Smith Flowers & Gifts

Earth & Atmospheric Sciences

EHS Technology Group

EM Development & Consulting

Emerald Limousine Service

ERA Dockery Inc. Realtors

Evenflo

First Class Academy Pre-School and Day Care

Fortis College - Centerville

Girl Scouts | Buckeye Trails Council


Global Manufacturing Solutions, Inc.

Grandview and Southview Hospitals

Hamburger Wagon

Hafenbrack Communications Group, Inc.

Heritage Realtors

Historic Downtown Miamisburg

Historic Miamisburg Community Partnership (HMCP)

Home Depot

Homewood Suites Hotel by Hilton - Dayton Mall

Huffy

Indian Guides (Kettering Nation)

Indian Guides (Miawashi Nation)

Indian Princesses (Kipoo Nation)

Interstate Ford

Irongate Realtors

Isotec

ITCN, Incorporated

Jack Walker Automotive

Jack's Aquarium and Pets

Jatro Diesel

Kinetica, Inc.

Kmart

Kroger

Kurz-Kasch, Inc.

L Ryder Photography

LEXIS-NEXIS

Lifetime Decisions Management

Lowe's

Marco's Pizza

Mark Webber's Landscaping Company

McDonalds

Meijer

Miami Valley Venture Association

Miami Valley Cable Council's Miamisburg Home Page

Miamisburg Animal Hospital

Miamisburg Church of Christ

Miamisburg Church of God

Miamisburg Church of the Nazarene

Miamisburg East Wesleyan Church

Miamisburg Historical Society

Miamisburg Java Users Group

Miamisburg Public Library

Miamisburg Seventh-day Adventist Church

Michael's

Michael J. Clark, DO and Darla R. Baker, CNM, Obstetrics and Gynecology

Michael J. Peebles CRS, Irongate Realtors

Michael Sutherland, Licensed Massage Therapist

MIM Industries

Monarch/PAXAR

Moose Lodge 1645

Mound Flextek Inc.

Mound High Twelve Club No. 217

Mound Metrology Inc.

Mound Golf Course

Mound Plant - Miamisburg Environmental Management Project

MyBurg

myCafeteriaPlan.com - Cafeteria Plans Designed With Your Company In Mind

National City Mortgage

National Discovery Center

NCR

NCR - Systemedia Group

NewPage Corporation

NuclearPros, Inc.

Oberer's Flowers

Olive Garden

O'Neil & Associates, Inc.

121 PC Care

O'Reilly Automotive

Pampered Chef (Email Kristen Cress)


Papa John's Pizza

Pastimes Scoreboards

Parkview Church

Peerless Mill Inn

Penn Station

PETSuites

Pipestone Golf Course

Playhouse South

Poelking Bowling Centers

Procare

Rebike

Ron's Pizza

Rotary Club

Serra Chevrolet

Sibcy Cline Realtors

Sil Tech

Showcase Cinemas Cross Pointe

Showcase Cinemas Dayton South (The New One)

Skateworld

SmartWorks

South Dayton Unity Church

South Metro Dayton Area Chamber of Commerce

St. Mina & St. Abanoub Coptic Orthodox Church

St. Jacob Lutheran Church

Stan the Magic Man

Star City Classic Parts

Stories About You - Personalized Children's Books

Suburban Newspapers of Dayton (Miamisburg Sun)

Sycamore Hospital

TJ Chumps Food Spirits Sports

T&T Graphics, Inc.

Taylors Tattoos & Piercing

Technicote

Teradata

Total Tech

Trinity Church

Unison Technology Group

Universal 1 Credit Union

VisualControl, Inc.

Walgreens

Wal-Mart

Wedding-Website.com

WFCJ

What's In The Trunk?, Elephant Collectibles, Sculptures, Tusk, Collector Plates, Mandarin Ivory

Miamisburg Schools and Fundraisers

Miamisburg City Schools


Miamisburg Alumni Registry


Miamisburg Viking Band and Guard


Miamisburg Middle School Band


Miamisburg Winter Guards


Mid States Band Association (MSBA)


Muse Machine


Medlar View Elementary


Medlar View Elementary Computer Club


Medlar View Elementary PTO


Medlar View Elementary Fund Raiser from Target


Market Day


Fundraising Mega Mall


Safe School Helpline


Scholastic News
Miamisburg Sports

Miamisburg High School Sports


GWOC Sports


Dayton Aqua Gems Synchronized Swimming Club


TWIGS Kids Gymnastics and Swimming Club


Miamisburg Civic Youth Baseball and Softball Association (MCYBSA)


Brown Institute of Martial Arts


Miamisburg Parks and Recreation


Miamisburg Vikings Boy's Soccer


Miamisburg Select and Recreational Soccer


Miamisburg Soccer Complex


Alter Volleyball


Dayton Squash Center - Squash Courts


Cincinnati Bengals


Cincinnati Reds


Cleveland Browns


Cleveland Indians


Dayton Dragons Baseball


Ohio High School Athletic Association


Columbus Blue Jackets NHL Hockey


Dayton Demonz Professional Hockey Club

Miamisburg Announcements

2000 Miamisburg High School Winter Guard Wins Bronze Medal at WGI 2000


2000 Miamisburg DI Teams


1999 Miamisburg OM Teams


1998 Miamisburg OM Teams


SPRING FLING FESTIVAL -- The weekend closest to these dates: May 17 - 21
Library Park, Miamisburg
Crafts, parade Sat. 9:45 a.m., entertainment, 5K run, rides and car show (Sun.)
Hrs. Sat. 9-8; Sun. noon-6 p.m. Free. Call (937) 866-1779 for more information.


STARVING ARTISTS ARTS & CRAFTS SHOW -- (Always the first full weekend after Labor Day)
Library Park, St. Rt. 725, Miamisburg
Over 200 artists and craftspeople will display and sell their handiwork for $50 or less (excluding sales tax).
Hrs. Sat. 8-5; Sun. noon-5 p.m. Free.
See website for more information or send email to info@miamisburgstarvingartists.org.


Christmas Show in November at Miamisburg High School the weekend prior to Thanksgiving
Hrs. 9AM to 4PM on Saturday and from Noon until 4PM on Sunday
The fees from these shows go toward two $1100 Art scholarships to Miamisburg students each year as well as donations to the Miamisburg Police, to the Miamisburg Library, and other civic groups who help put on the shows. Canned goods are also collected at the Christmas Show which are delivered to Miamisburg Helping Hands food pantry. Call Marcy Mahle at (937) 434-6278 for more information.


Looking for a new Job? Here are some places to look:
Best Jobs U.S.A.
Monster
Dayton Help Wanted
Job Connection


When it's Tax Time, get your Federal tax forms here!


Get your Ohio tax forms here!


Get your Miamisburg tax forms here!


Dayton Cycling Club


Winter Guard International


ORRRC Turkey Trot -- Thanksgiving Day
Civic Center, 10 N. First St., Miamisburg
Enter either the 8K certified run or walk competitive race, or participate in the fun walk.
Call (937) 866-4532 for more information.


Miamisburg Ohio Talk


Miamisburg Chat Forum


Study to Revitalize Downtown Miamisburg, Ohio by UC


The Baum Opera House was built in 1884 by Charles Baum, who immigrated from Germany. It played a significant role in the social and cultural life of the community until the mid-seventies after the Towpath Dinner Theater went bankrupt. A series of bars occupied the Baum, the last, a teenage bar, ( supposedly no alcohol), until 1992 when the building closed. In 1994, it was sold at sheriff's sale. If there had been no takers, the building would have been demolished. A group of community residents purchased the building and began the restoration. They joined to form The Baum Opera House Association. Playhouse South presents about five plays a year here and dances, parties, school musicals and dramas, are held here. Many wedding receptions are also held and the building is available for rental. For further information please call Mady Ransdell at 866-6368.
A series of events are held each year: A spaghetti supper in April, a Victorian style show in September, a Harvest dance in October, The Turkey Trot, an 8 K. Road race each Thanksgiving morning; and a Victorian Community Holiday in December.


Carnegie Center


Miamisburg Senior Adult Center

Miamisburg Government

Mayor                           Dick Church, Jr.        712 Evans Avenue 937-866-2603
Council, 1st Ward               John Stalder         1302 S. Heincke Rd. 937-866-7172 
Council, 2nd Ward               Sarah Clark               16 M. Main St. 937-478-9101 
Council, 3rd Ward               Tom Nicholas            718 Helmet Place 937-859-0297
Council, 4th Ward               Mike McCabe             4622 Benner Road 937-866-4077
Council, Rep at large           Charles Case       1076 Woods View Court 937-866-2840
Council, Rep at large           Ryan Colvin           733 Bayberry Drive 937-272-6547
Council, Rep at large           Greg Thompson            8 Cambray Court 937-865-0550        

Most current City Council meeting agenda
Most recent record of meeting minutes

Board of Education            Chris Amsler
                              Kathleen Bates
                              Sharon Angel
                              Dale Toadvine
                              Danielle Keuhnle

City Manager                  Keith Johnson
Asst. City Manager            Dody Bruck
Asst. to the City Manager     Jolene Walker
Clerk of Council              Judy Barney, 937-847-6496
Public Utilities Director     Steve Morrison
Finance Director              George Perrine
Purchasing Director           Gayle Caldwell
Parks and Recreation Director Becky Benna
City Engineer                 Bob Stanley
Fire Chief                    Robert Bobbitt
Chief of Police               John Sedlak
Law Director                  Phil Callahan
City Planner                  John Creech
Public Information Officer    Gary Giles
Development Director          Keith Johnson
Public Works Director         Larry Retherford
Human Resources Director      Kathy Weisgarber
President of Miamisburg Mound
  Community Improvement Corp. Mike Grauwelman
MMCIC
Income Tax Department
Municipal Court
Prosecutor
Public Utilities
Public Works (streets/refuse)
Water Billing

Montgomery County


Montgomery County Online


Sheriff
Ohio


State of Ohio Government Front Page


Ohio Revised Code, Constitution, Administrative Code, Session Law, and Court Rules


Ohio Division of Unclaimed Funds
Ohio's Elected Officials


Governor


Lt. Governor


Attorney General


Secretary of State


Auditor of State


Treasurer of State


U.S. Senator Mike DeWine


U.S. Senator George Voinovich


Representative Tony Hall


Representative Rob Portman


Info on all Ohio Representatives


Sherrod Brown


Stephanie Tubbs Jones


Marcy Kaptur


Dennis J. Kucinich


Thomas Sawyer


Ted Strickland


James A. Traficant Jr.


State Senator Leigh E. Herington


State Senator Eric D. Fingerhut

Ohio State Board of Education


Diana Fessler, 3rd District
Montgomery, Butler, Preble, and Miami Counties
Ohio Politics


Ohio Democratic Party


Ohio Republican Party


Montgomery County Democratic Party


Montgomery County Republican Party
Travel and Construction Information


Ohio Department of Transportation


Ohio Travel Information


My-Ohio
Information about Miamisburg
Location Name: Miamisburg (aka: Hole Station)
County: Montgomery
State/Province: Ohio (OH)
Country: United States (US)
Latitude: 39 38' 34" N
Longitude: 84 17' 12" W
1990 Population:17,834
1995 Population:27,290
2000 Population:19,489
Elevation: 703
Zip Code: 45342
Other Info:
10,281 square miles
6,580 Acres
25 Bridges (7 Bridges city maintained, 8 Bridges county maintained)
650 Fire Hydrants
23 Traffic Lights
1,291 Streets
Miamisburg's name was derived from the Miami Indians.
The Miamisburg Mound is one of the largest conical mounds east of the Mississippi River.
More about Miamisburg Mound
Along with the 57 acres of park and picnic grounds, visitors can climb the 116 steps to witness the view from the top of the largest conical Native American burial mound in the state. Mound Ave., 3 mi. west of I-75, 1 mi. south of St. Rte. 725.
Miamisburg was first platted in 1818.
Local Income Tax: 1.75%
Recycling Data: Operates Own Water and Waste Treatment Plant

About the Train Derailment in Miamisburg:
CSX Transportation train derailed
on Tuesday, July 8, 1986 at 4:30 p.m.
16,000 people were evacuated

A little bit more about the history of the name "Hole Station":
About 1797, Zachariah Hole came with his family from Virginia and fearing
fighting the local Indians, he built a stockade on the West bank of the
Miami River opposite the mouth of Bear Creek. He found the Indians
friendly. To the stockade came squatters, surveying parties, and settlers
who had taken out grants and lived there until their own cabins were
completed; hence the small community came to be known as "Hole Station."

Thanks to Johanna C. Upton of the Miamisburg Public Library for much of the
above information!
Other Vikings:


Minnesota Vikings


Cleveland State University Vikings


Portland State University Vikings


Western Washington University Vikings


Oxford University Vikings Ice Hockey Club


Lawrence University Vikings


Valley City State University Vikings


Elizabeth City State University Vikings


North Park University Vikings


University of York Inline Hockey Club


Princeton High School Vikings


Viking History


Custer Park Elementary Vikings


The World of Vikings


Gorm, the wired viking


Lamar High School Vikings - Arlington, Texas


Bronson Vikings


Bryan, Texas Vikings


History of Vikings (Age of Empires 2)


Norse Gods (Age of Mythology)


American High School in Keflavik, Iceland
---
Other sites of interest in the area

TV: WDTN Channel 2 | WHIO Channel 7 | WKEF Channel 22 | ABC | CBS | NBC | FOX Channel 45 | WB WBDT Channel 26 | UPN | CNN | PBS | Dayton Access TV | ESPN | WLWT | MTV | CTV | Discovery Channel | Sci-Fi Channel


FM Radio: WFCJ 93.7 FM | MOJO 94.9 FM | WING 102.9 FM | WXEG 103.9 FM "The X" | WTUE 104.7 FM | 94.5 KISS FM | The Bob and Tom Show
Z93 | 97X | K 99.1 | WEBN


AM Radio: 550 WCKY | 700 WLW | 1290 WHIO | 1410 WING | 1530 WSAI


Local Weather


Active Dayton


Miami Valley Catalog


PC Online


Dayton PC Review


Dayton Microcomputer Association (DMA)


Montgomery County Animal Shelter


Dayton, Ohio Home Page


It's Great in Dayton


Miami Township, Ohio Home Page


West Carrollton, Ohio Home Page


Centerville, Ohio Home Page


Washington Township, Ohio Home Page


Centerville and Washington Township, Ohio Home Page


Centerville Elks Football


Bellbrook, Ohio Home Page


Carlisle Online


Valley View, Ohio Home Page


Kettering, Ohio Home Page


Oakwood, Ohio Home Page


New Paris, Ohio Home Page


Germantown, Ohio Home Page


Brookville, Ohio Home Page


Xenia, Ohio Home Page


Another Xenia, Ohio Home Page


Cincinnati, Ohio Home Page


Greater Cincinnati Chamber of Commerce


Virtual Ohio


Out2 Miamisburg Page


BetterTown Dayton
If you have something to add to this page, please contact
Gary Weik at garyweik1@yahoo.com
---
Send mail to Gary Weik
[ Dayton ] [ Yahoo Ohio Info] [ Yahoo Ohio Government] [ Gary Weik on Facebook] garyweik1@yahoo.com